Paying your taxes in full now will be the cheapest way out.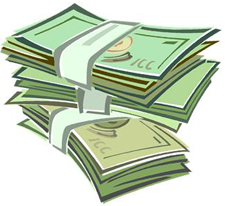 You have to file a return to be entitled to deductions, personal exemptions, and credits to lower your tax.
If you're entitled to get the earned Income Tax Credit, you still have to file a return even if you otherwise didn't have to file. You have to file within 3 years of the date it was due.

If you don't file, it can cost you big time. You can rack up penalty and interest charges that can increase your tax bill by 25% and more.

You could be due a refund, but you have to file for it within 3 years of the original due date, or two years from the time you actually paid the tax.
If you are self employed and don't file
You can lose social security benefits. The Social Security folks use the tax return info to determine where you stand for benefits.

If you want to apply for any kind of federal aid for education, you have to have your tax returns from the previous years. The same thing goes for banks etc. They want to see the proof of your income top lend you money for a mortgage or a business loan etc.

You will pay more if you pay by installment.
Taxpayers unable to pay all taxes due on the bill are encouraged to pay as much as possible. By paying as much as possible now, the amount of interest and penalties owed will be lessened.

If you can't pay the whole tax bill at first, then pay as much as you can because that way you will have less balance to accrue interest and penalties.

Also, considering your situation and circumstances, you might be able to be qualified for an Installment Agreement, extension of time to pay, a temporary delay, or an Offer in Compromise.